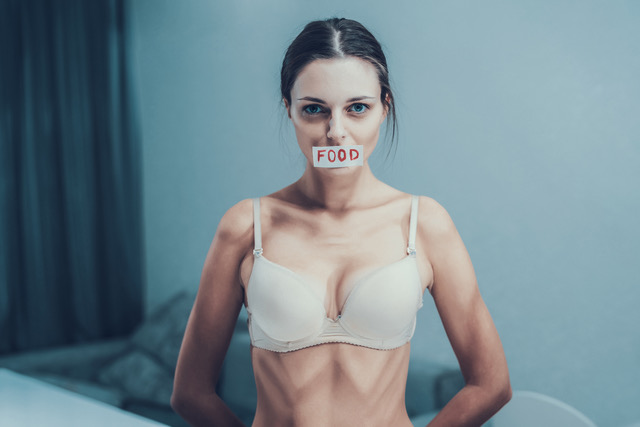 "I want to disappear." That fantasy of being skinnier and skinnier to evaporate into a numbing, relieving, nothingness is more complicated than it seems. Starving yourself is, on the surface, directed towards food and your body and whatever "fat" you feel you don't have control over. You want to get rid of it for good. But what is it you're really trying to get rid of? That's the question therapy can answer. Yet, therapy can be scary if you feel that turning to a therapist might take your control away.
Starving can be a thrill and a torment. Getting thinner than anyone else seems like the ultimate control. You won't be hungry. Don't need food. Feel the most exhilarating kind of power when you've consumed the smallest number of calories in one day. You want to eat nothing. But, having to be so vigilant is tormenting too.
What's Starving Really All About?
Starvation is a complicated problem and at the bottom of it is hunger. The specific answers can only be found in a therapy that focuses on you and your childhood, as well as your early history and fantasies about food. The reasons you want to starve and your problems with eating will be different than anyone else's, even if your symptoms are very much the same.
In every attempt to starve, the problem isn't really about food. It's about emotional hunger. It's about a fantasy of needing nothing from anyone. You probably hate being dependent. And, something must have gone wrong long ago; something that made it just as unsafe to need someone then as it is to need anything now. You must have learned early to get by on very little.
No, starvation isn't about food. But, early childhood deprivation and hurt (even trauma) is played out with food. Trying to starve yourself to make your emotional hungers disappear can be torture. Rejecting food and trying to need nothing can too often turn into social isolation. You must be just as lonely now as you were when you were small. Maybe it's time to give therapy a chance.