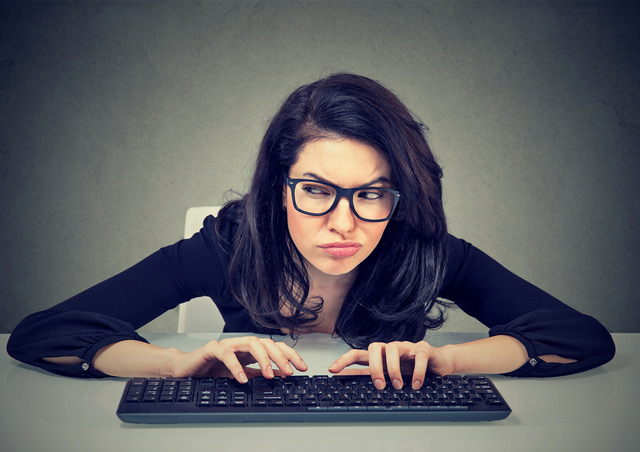 You're looking online for a therapist, but you have no idea what therapist or kind of therapy would be right for you. So, what should you look for in a therapist? I dislike the word "should." But I couldn't think of a better one to offer a bit of advice about how to look for a psychotherapist in response to Casey Schwartz's 2/7/16 article titled "Dear Google, Is There A Shrink For That?" in The Sunday New York Times Cultural Studies section. It used to be that finding a therapist was best accomplished by personal referral. Yet with our current cultural preference for Internet shopping, I suppose it's important to be an informed consumer when shopping online for the best therapist to work with.
Yes, as Casey Schwartz writes, therapists are now using websites to offer their skills. And, putting forth a specialty is part of that online presence. Yet, I couldn't agree more with her initial question: "What does it take to feel understood?" Not just feeling understood, though, but actually being understood is the essence of any effective therapy. So, what should you be looking for when you're looking for a therapist?
Diagnosis?
Should you stuff yourself into a diagnostic category? I don't think so. Diagnosis is just the tip of the iceberg and no one is a diagnosis. Symptoms are one thing; personal history and feelings are another, and those are behind any symptom you bring to therapy. Should you look for someone who specializes in a certain issue you're having? To a point, that makes sense. You do want a therapist whose expertise you can count on. Still, the most important things to look for are these:
What Should You Look For?
First – don't rely only on the Internet to settle your decision. Go in and meet several times with a therapist you think might be right for you. Relationship (with a well-training therapist, of course) matters more than specific branding. It's important you feel comfortable and are working with someone empathic and not critical. Yet, relationship isn't enough. Here's what's more essential than anything else: does this therapist seem to get you, what you're saying, and who you are? This doesn't happen overnight, but a therapist can (and "should") say at least a few helpful things, things that resonate specifically with you, even in the first one or two sessions.